07 Jan

FUTURE OF DIGITAL FORWARDING: COGOPORT
Services of Indian Forwarder Platform Cogoport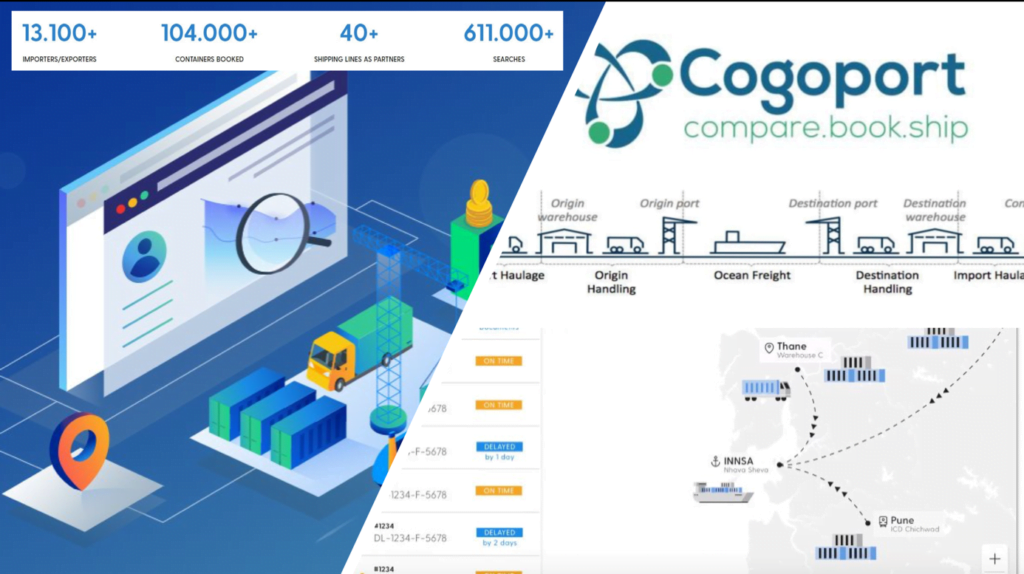 Cogoport is India's online international freight exchange platform launched in 2016 and started to make their operations in February 2017. Being a technology based platform, it provides efficient cost solutions to exporters and importers in both ocean freight and air freight. It enables price comparison for trucking, custom and inland docking charges.
Cogoport is a freight facilitator in the logistics space, using cutting edge technology to provide end-to-end solutions for the exporters/importers with the help of forwarders, truckers and CHA's using real-time pricing algorithms.
Compares the prices from the customers to present the best offer. Cogoport allows the shipments to be tracked online all along the freight journey and be assured of a seamless and timely freight.
Cogoport is here, to simplify and digitize the international movement of goods. With their experience and high quality technology they aim to be the most trusted and reliable freight marketplace that provides a host of value added services.
Combining technology and data, the platform takes into account millions of line items such as prices, transit times, vessel details for one lakh port pairs across the world and hundreds of suppliers, among other variables, to discover the best freight rates for customers by offering price comparison across players. It allows customers to compare rates and book shipment as well as track it online.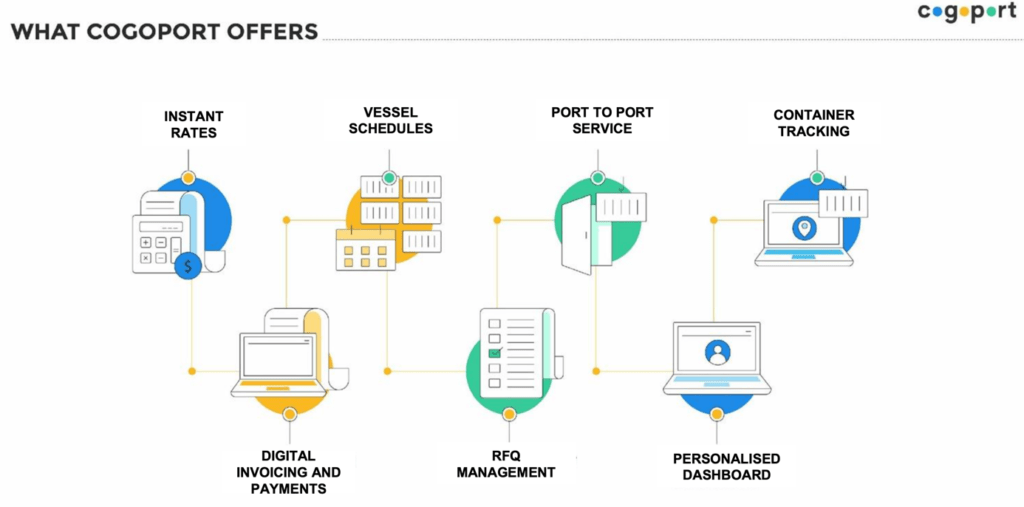 The company also offers door-to- door services by way of price comparisons for trucking, custom charges and inland docking charges from the same platform.
Cogoport allow the users to see the journey of the load/loads online until arriving to the ship. After the loading phase, the container can be track from the website alive. The customer can reach the location of the container from the coordinates of the ship which the load is placed.
When the customer enter the port pairs, Cogoport compares the freight rates from more than 25 shipping lines. It allows to choose the best offer from the compared freight offers. Customers can create Bill of Lading by holding the documents and contact the trucker to send in a request for loading the containers. Receive the Bill of Lading as soon as the container gets loaded onto the ship. In the website, Bill of Lading is accessible in My Shipments section of the dashboard. The payment can be done without any hassle and can be made online both immediate and in credit basis.
If you compare Cogoport with other freight forwarder companies," Cogoport provides unbiased overview of all available carriers, choosing a carrier based on total landed cost, sending pro-active notifications if a shipment needs the customers attention."
Cogoport has secured approximately $6 million in Series A funding led by venture capital firm Accel Partners. Cogoport provides services just in India until March 2018. Then the firm decided to expand and open two offices in China and Netherlands.
#STARTUP #TIRPORT #COGOPORT #LOGISTICS #FORWARDING #TRACKING #CONTEYNER #TRANSPORTATION #SEAWAY