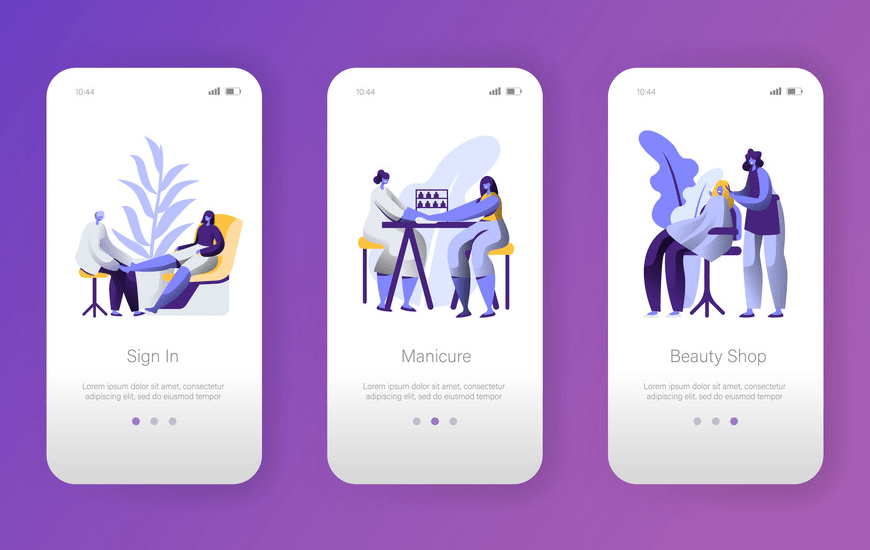 26 Feb

How The World Of Enterprise Mobile Apps Is Evolving In 2019

Of all the new technologies that we have experienced, especially in this century, the one that has created the most disruption in how we live and do business must be the smartphone. According to Iflexion, when you enhance enterprise mobile app development with modern technologies, such as the internet of things, artificial intelligence, and augmented reality, the potential for even more disruption and change lies in wait like a tsunami.

The ability to run software on mobile phones has evolved rapidly and unevenly. Early adaptors claimed an advantage over competitors by moving to a multi-channel architecture. This was achieved mainly by taking their existing website functionality and adapting it to the new channels of tablets and smartphones with the focus on user interface. There were barriers to entering this market, such as high cost and slow ROI, so it was limited mainly to large corporate bodies.

Now, these frontrunners are at a disadvantage for a number of reasons:
The price barriers have fallen away, making the development of a custom app available for small and medium businesses.
Early adopters now have to align their multiple channels into an "omnichannel" architecture. This means a truly seamless and integrated experience for the user who can elect to transact any way they want without having to cope with multiple variants of displays, passwords, processes, and procedures.
Whereas the earlier focus was on the technology and how to fit new channels into the business environment, with maturity comes the realization that mobile development is all about the customer and customer experience.
Conversely, businesses that were slow to take the leap into mobile are at an advantage. There is a whole industry out there that can assist with both strategy and mobile application development, as well as providers of analytics on how the mobile market is developing on a global or regional scale together with business analytics for one's own app.
The Different Types Of Audiences for Your Apps
While the natural assumption is that the target market for your apps is your customer base, there are other options to consider, such as your workforce and your suppliers. What follows is a breakdown of these audiences, with some case studies that have proved successful.
1. B2E – Business to Employee
Mobile solutions within your business can provide a huge value-add via improved performance and engagement of your employees. When it comes to operations, mobile connectivity of field services brings great results, and most providers of workforce management software have already upgraded their suites to include mobile interfaces. A typical application is the automation of SOPs (standard operating procedures) so that your field technician has the procedure at the point of failure and can relay back a root cause analysis and visuals of the problem at hand.
Mobile solutions for corporate training are also getting a lot of focus. Take the example of Deloitte, who developed a mobile game "mini Deloitte" to align their 30,000 employees with the company's business strategy. The app acted both as a training aid and as a rollout of the strategy.
2. B2B – Business to Business
A traditional product catalog can be revamped completely when provided via mobile, especially when you have a large product line. With a dedicated mobile app, the user can access additional information about a product, such as reviews, comparisons, and user manuals in a few taps. The addition of click-to-call enables the client to get instant feedback and can shortcut the ordering process. You can also use the client's order history to recommend future purchases or notify you when a new product has arrived.
When deciding on whether and why you need a B2B app, bear in mind that the ideal B2B mobile app must simplify the interaction between your client and your business and become their preferred conduit for doing business with you.
3. V2B – Vendor (Supplier) to Business
While this is also a B2B option, the focus here is on your supplier improving their service delivery to you. Often you will find that your supplier is perfectly happy with their business model, while you are less than satisfied. This is where pressure can be applied to the vendor to introduce a mobile app that will reduce your pain points. A classic example is the delivery industry. Traditionally, courier companies regard as the client only the deliverer, not the receiver, which leads to inefficiencies and failures in the value chain. Mobile apps can manage proof-of-delivery and logistics and this way increases your confidence in the delivery process.
4. B2C – Business to Customer
This is the hot and overheated marketplace where all the development is focused. However, what is not so hot is the drop-off once customers have downloaded your app. Here are some sobering figures:
As many as 25% of customers who have downloaded an app use it only once.
The churn rate after 90 days, according to Localytics, exceeds 71%.
So before you dive into developing a B2C app, you must seriously examine your customer journey and customer experience to make sure that your app will remove or reduce pain points for the customer and genuinely enhance their interactions with you. The use of augmented reality for B2C apps has created new levels of engagement. While the ultimate hype about augmented reality was centered around Pokémon Go, retailers such as Ikea have also used augmented reality to improve their customer experience.
While, as Statista reports, the most popular downloads from the Apple store are games, there are some niches that get a lot of attention. With the developing market in wearables, personal fitness ranks at around 3%, where data aggregated via the wearable is synchronized with the mobile app in the user's smartphone.
Options to Consider when Moving to Mobile
If you have not invested much in mobile to date, the options may seem overwhelming. However, it is advisable that you start somewhere. The mobile face you present to the market affects your search engine optimization on Google, as it is used in its algorithm.
The market for commercial off-the-shelf solutions has developed, and, before opting for in-house or third-party development, do your research on what is out there. Most of the products offer a white-label option.
Final Thoughts
If you do decide to develop your own custom app, it is probably advisable to outsource or co-source the development, even if you have a large IT business unit. The reason for this is that, while there is an overlap in skill sets and languages used for conventional and mobile development, there are gaps, and it is advisable to use a third party for your first attempt, with the requirement that skills transfer is part of the deal.
A Forrester overview of what is required to build an engaging mobile experience discusses what changes are needed to your architecture and the key differences between PC and mobile support will help to clarify the challenges.
Source: https://www.mobileappdaily.com/evolution-of-enterprise-mobile-apps